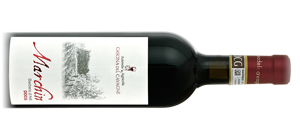 BARBERA D'ASTI D.O.C.G.
MARCHIN
This is a wine of an intense ruby red with slight hints of garnet. The aroma has initial notes of morel, brushwood and jam, soon joined by the scents of the terroir - menthol, aromatic herbs and cocoa. It is rather warm and enveloping to the palate, with a fascinating finale of coca and pepper, typical of its territory.
A great Barbera of Costigliole d'Asti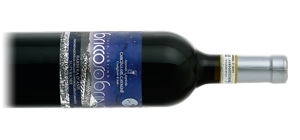 BARBERA D'ASTI D.O.C.G. SUPERIORE
BRICCO SOBRINO
Rubin–red colour with violet hues. Suitably intense bouquet with light woodsy hints, traces of vanilla red-barried fruit and coffee. Warm in the mouth, full-bodied, hints of liquorice. Good structure and long lasting with an almond tail.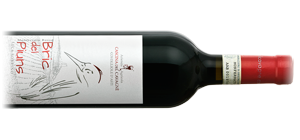 MONFERRATO D.O.C. ROSSO
BRIC DEL PIUNS
Rubin-red colour, full of a good intensity and with great consistence. As regards smell, the aroma releases itself in a slow fascinating way. After delicate touch of violet, tasteful notes of blackcurrant, raspberry and mulberry jam can be distinguished in an always perfectly integrated foundation. Tasteful and powerful in mouth, with a good fullness of manifest, silky and velvet tannins of Cabernet Sauvignon.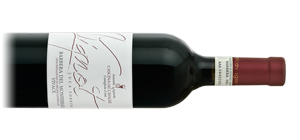 BARBERA DEL MONFERRATO D.O.C.
VIGNOT
Of a ruby red and fairly intense bouquet, this wine has a flowery vinous perfume, evolving to the ethereal. It is enveloping to the palate, dry, fresh, full and harmonious; slightly vivacious.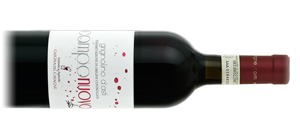 GRIGNOLINO D'ASTI D.O.C.
CAMPO NUOVO
This is a fine bouquet of a soft ruby red, tending to orange over time, intense and ethereal with evident hints of brushwood. Moderately warm in the mouth, it is dry with refined butter aftertaste. A fascinating wine, of a neat and decisive personality.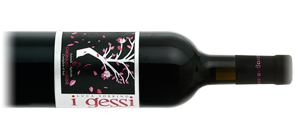 VINO ROSSO
I GESSI
Colour: red light purple. Aroma: elegant is the most suitable adjective for this wine, when it's young it has scents of small fruits, especially blackcurrants; as it ages the complexity increases with spicy scents. The flavour is extensive and enveloping, with a good structure and tannins. It should be served at 18°C and is an ideal companion for fine meats.
100% Pinot Noir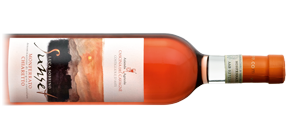 MONFERRATO D.O.C. CHIARETTO
SUNSET
Of an intense cherry red, this bouquet is persistent with an intense and fine aroma with shocks of apple and raspberry. In the mouth it is dry but soft; of a fresh, sapid and full flavour. The aftertaste is fruity and soft.
PIEMONTE D.O.C. CHARDONNAY
MILAVÍ
Wine of strong structure, with refined golden colour and wonderful luminous reflections. Strong aroma of ripe fruit with hints of vanilla. It's swarm and richpowerful in structure.
MONFERRATO D.O.C. BIANCO
CAVAGNÉ
A crystalline colour, off-straw yellow with greenish reflections, this wine has a fine intense and persistent aroma with floral and fruit after-tones. Of a dry yet soft and fresh flavour, its effect remains warm, full and persistent, with a sapid and flowery finale.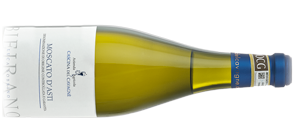 MOSCATO D'ASTI D.O.C.G.
BIEIRANO
Aromatic sweet wine with straw-yellow colour and golden reflections. It has a sweet, soft and delicate taste. It has a lot of little and middle persisting, very delicate and it reminds to honey, thorntree flowers and sage. Best with dessert, dry confectionery and nut cake.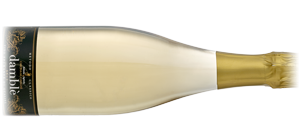 SPUMANTE METODO CLASSICO
DAMBLÈ
A Great Sparkling Wine perfectly balanced with fruity notes of white peach, pear and hints of fresh fruit. An excellent aperitif and a particularly good accompaniment to all courses.
100% Pinot Noir